I am a big fan of group photos. I don't care where we are, or that we look like tourists. I love the memories.
Sillly Carrie forgot to open her eyes.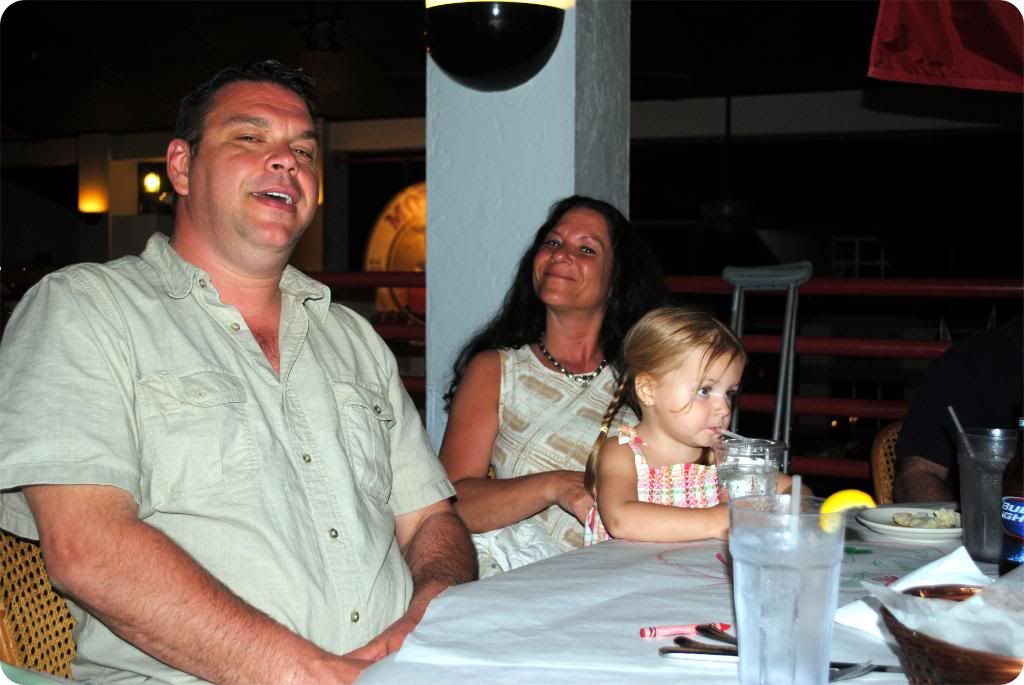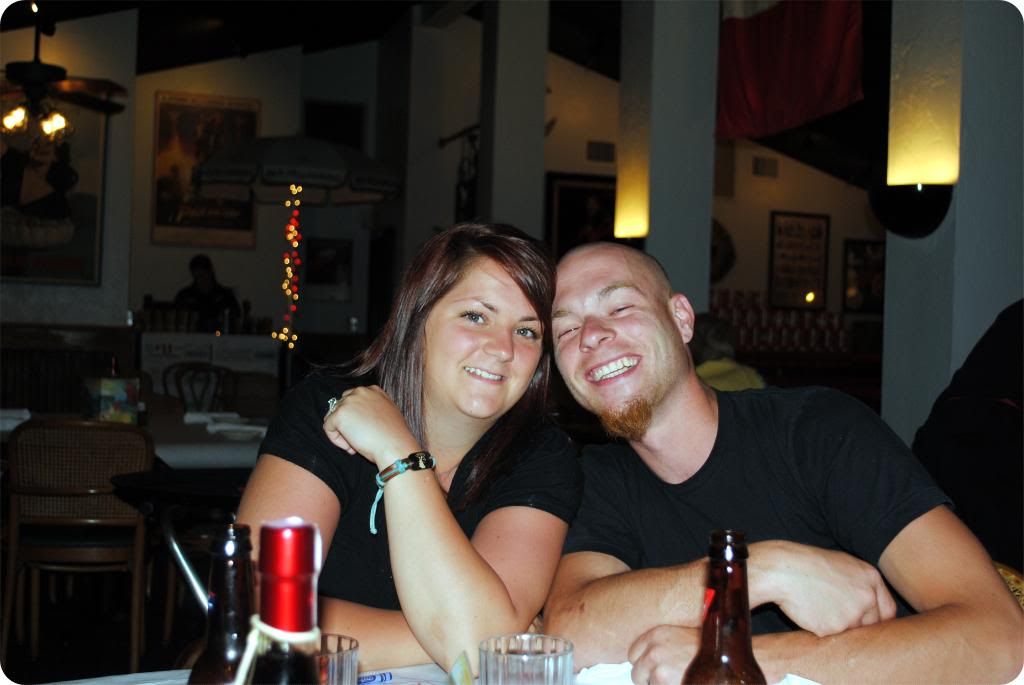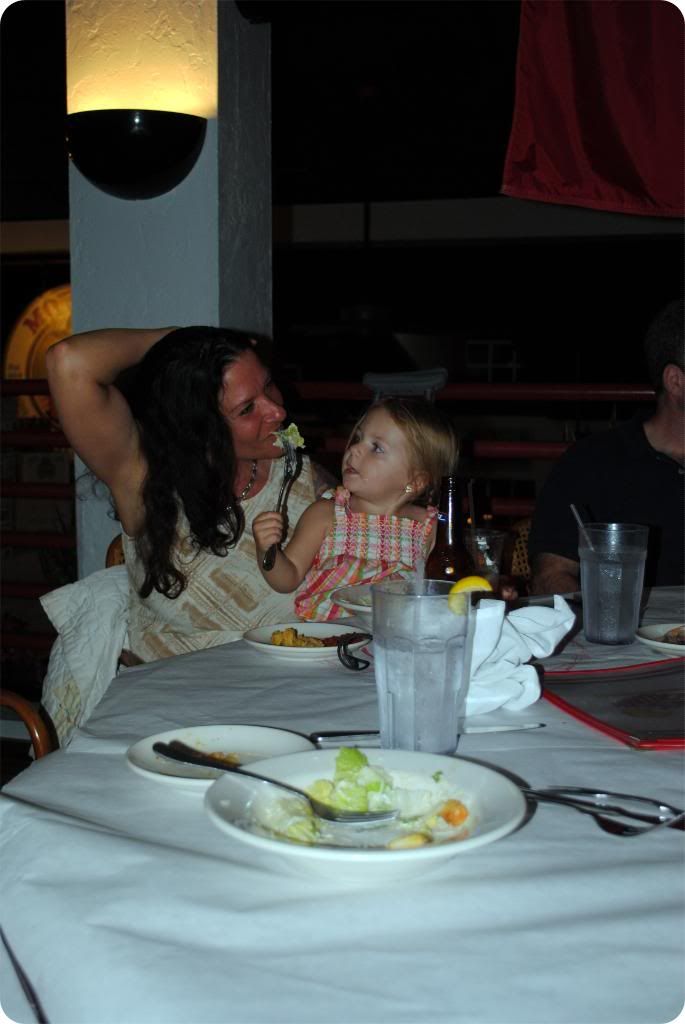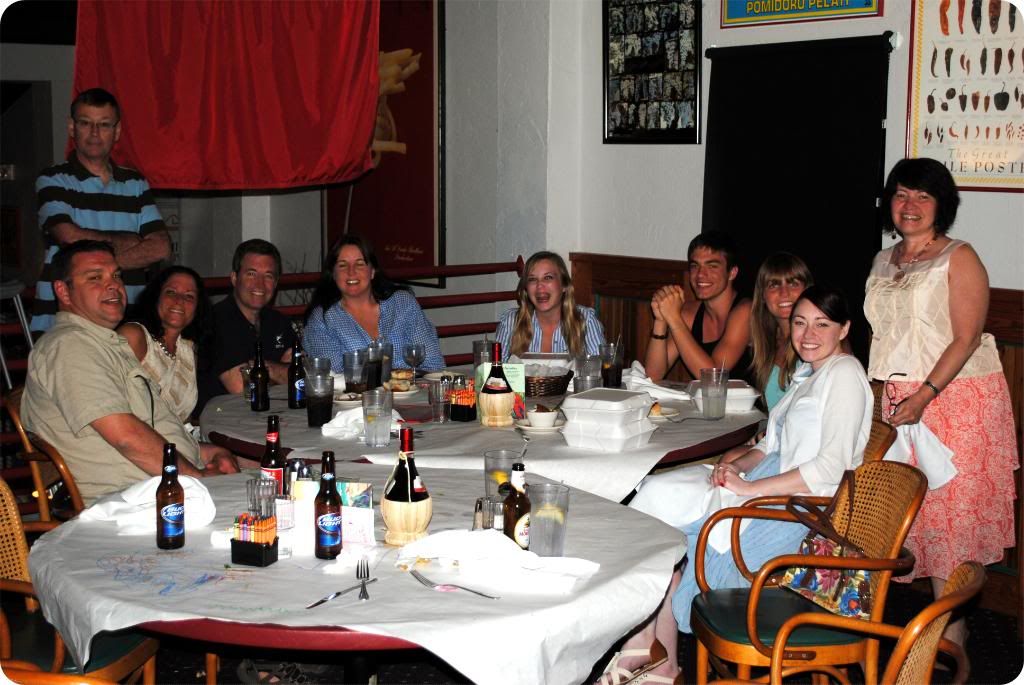 We only ate out a few times, which was weird, because when its just me, mom and dad, we eat out all the time on vacation and get fresh fish the rest of the time. But the times we did eat out as a group it was super fun. I love love love family vacations. So much more fun than when it's just my family.