This is what I found today at the Scott Antique Market: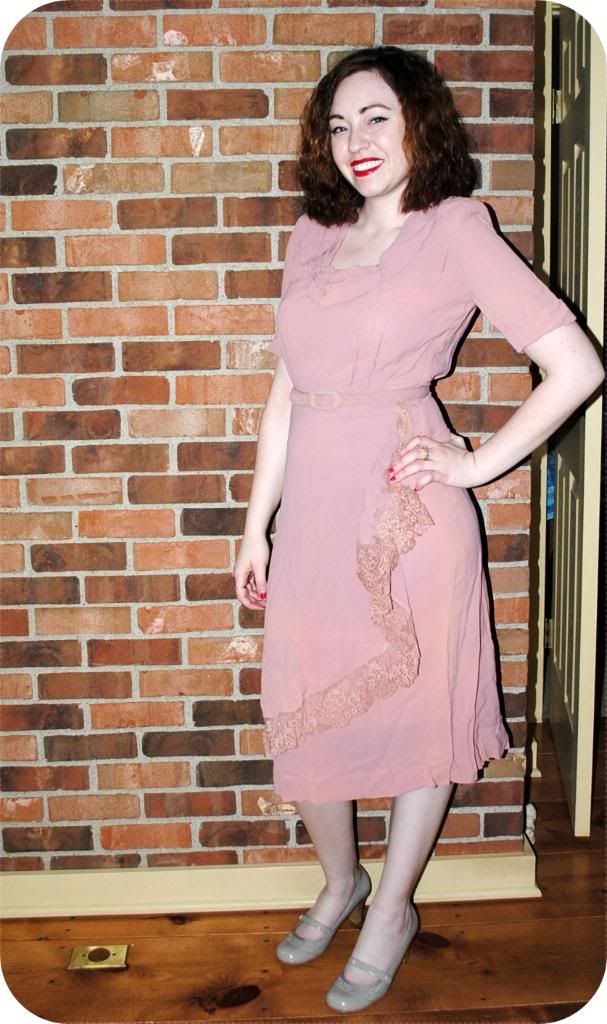 One very frilly 40's pink dress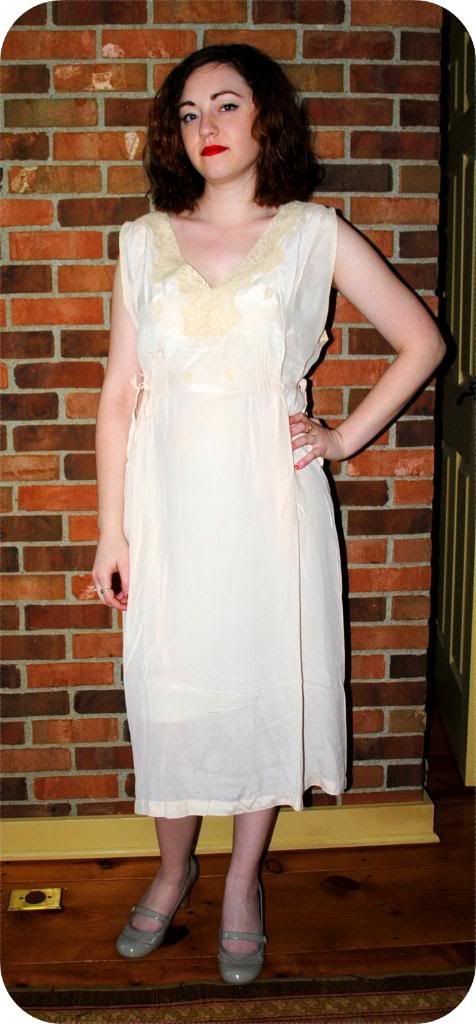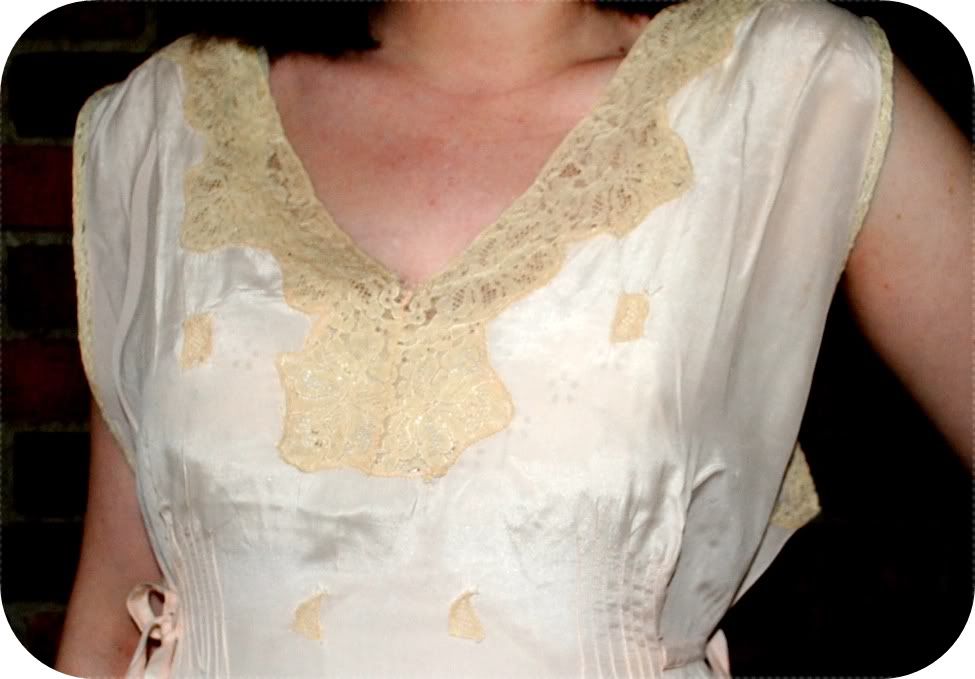 One delicate looking 30's nightgown that will be worn as a dress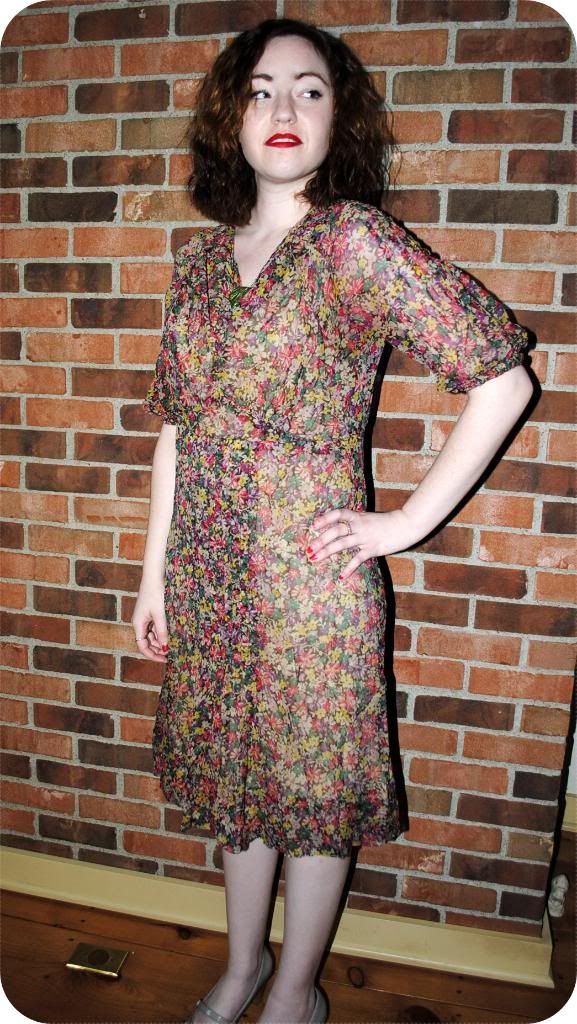 One flowery flowey 30's dress with a bakelite Brooch and bias slip
One 40's summer envy inducing dress I can't wait to wear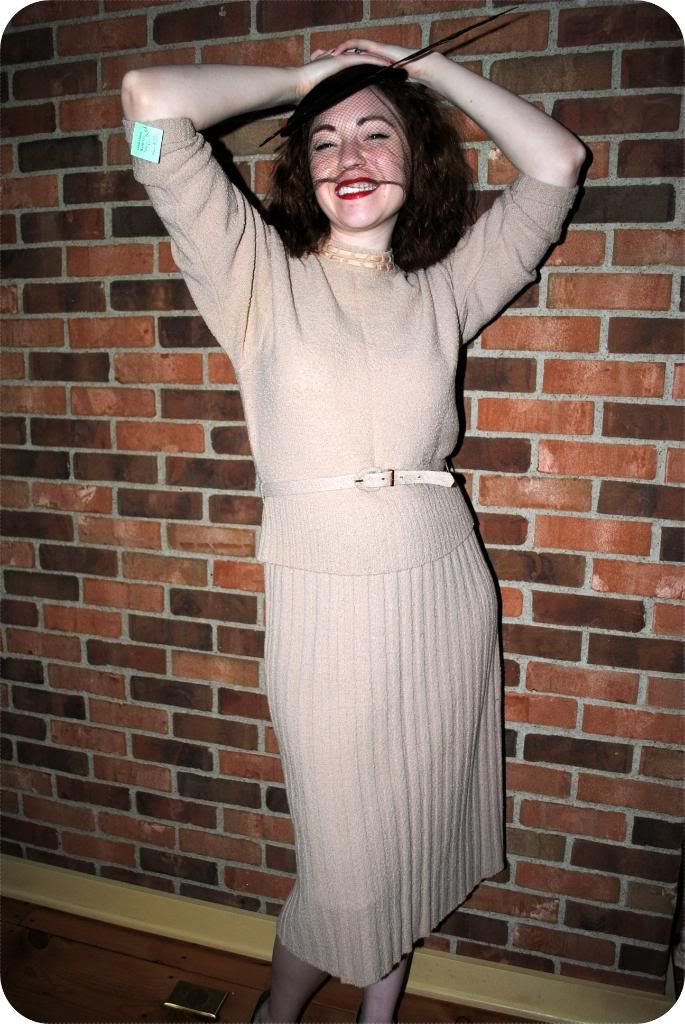 One dusty rose 40's knit boucle outfit that is not as fat enhancing looking as I had feared
One 40's dress I very foolishly labeled as drab and boring until I put it on. Silly Me
One 40's teen fashion taffeta dress that if I suck everything in and never try to breathe actually fits and made me elated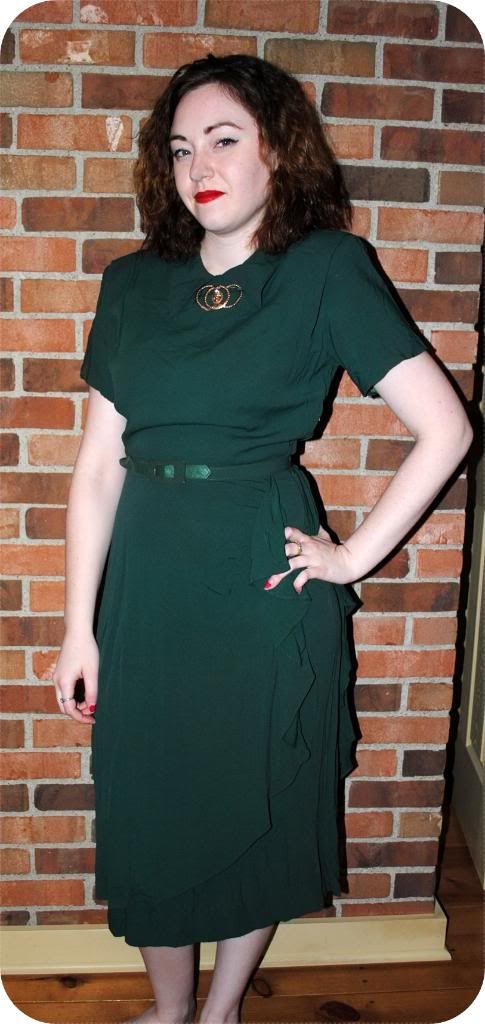 One 40's forest green rayon dress that has beautiful draping, but a rather odd gold pin at the neck that is either buddha or a monkey god. I'm not sure how I feel about either.
One pair of navy and ivory 50's/60's sunglasses that were a steal
One pair of black 50's/60's sunglasses with perfectly intact rhinestones that I will now on and forever refer to as my movie star glamour glasses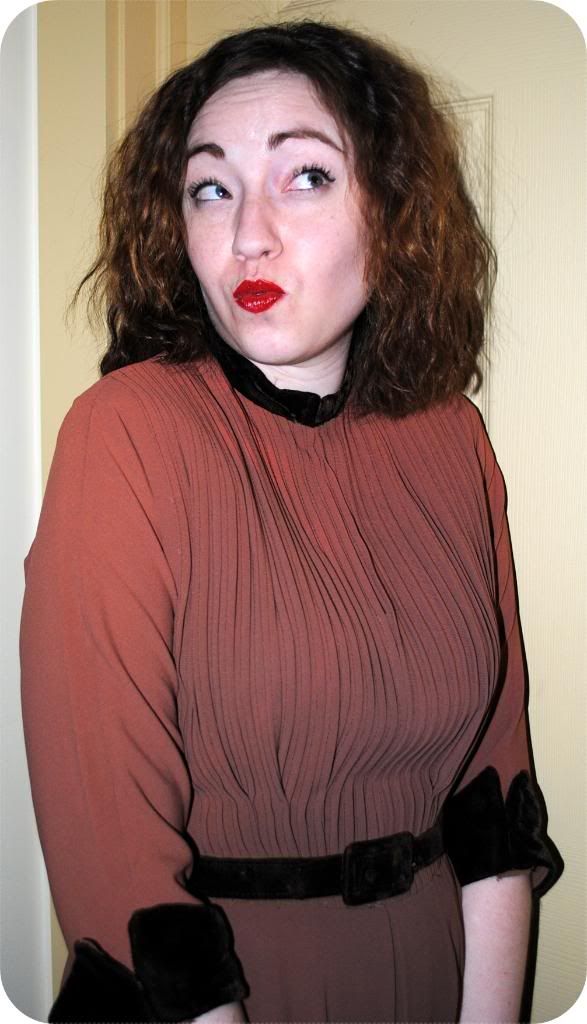 One 40's brick red wintery dress with velvet accents
and we came home to..................................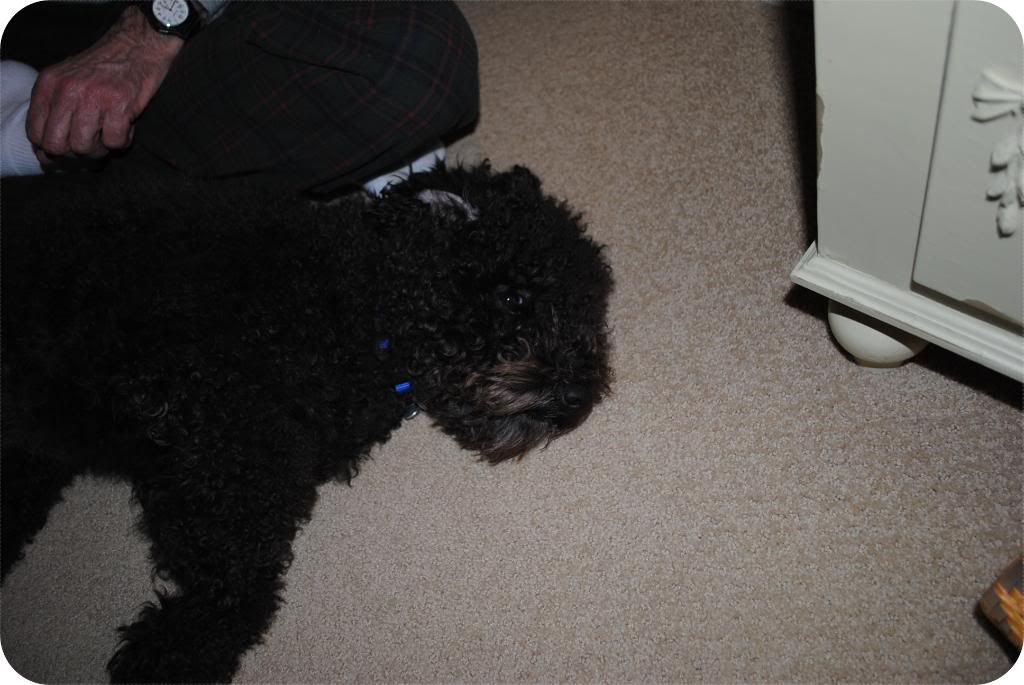 One very excited and playful little Dexie.