This one is from the late 30's. It was labeled at the flea market and I believe the label. I think. I wore this in a post a few days ago. I think it is my favorite because of the butterflies.
I also got two pairs of 50's clip on cluster earrings and a "pearl" necklace, and a fantastic black 50's dress that had a petticoat underneath. You can't beat that.
Although, I could have made another one.
I also know that women wore a slip with most dresses because clothing was rarely lined, and it just helped clothing to lay nicer. I got this one on Etsy and it is from WWII. I had to fix a couple of seams and take the darts in a little more, and now it fits perfect.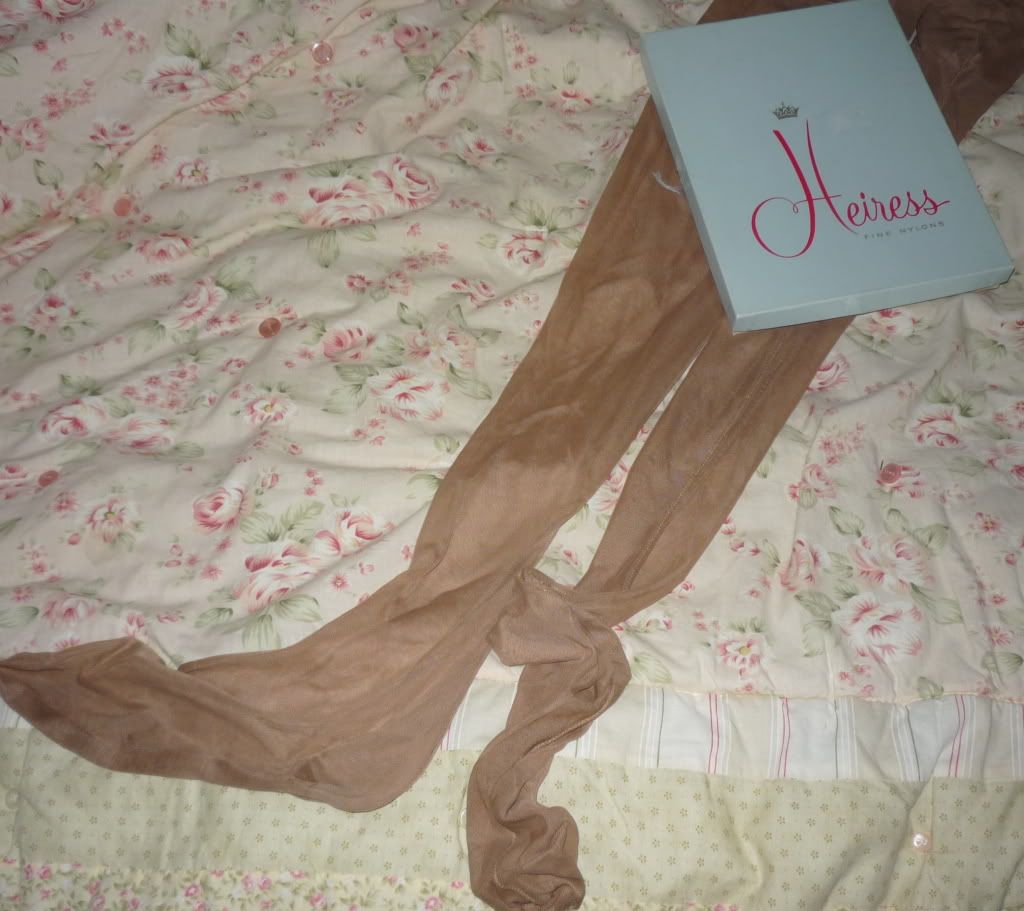 Lastly, there are the fully fashioned nylon stockings. I Love, with a capital L, love these stockings. How can you not?? They are super comfortable and soft, and they are separate for each leg, so they are not as constricting as hose and tights are nowadays. And there is the back seam. Much more fashionable than the hose/tights ladies wear now. Does anyone know if they wore hose during the summer months as well, or did they just go bare legged with socks? I honestly do not know. There are some shoes that I cannot see without hose, and would look simply dreadful with socks, so any comments of others more knowledgeable than I would be greatly appreciative.
And last but not least, these are not in any way shape or form related to hats or stockings or undergarments, but look at what my mother surprised me with when she got home today:
Shoes:
Superly Cute Shoes