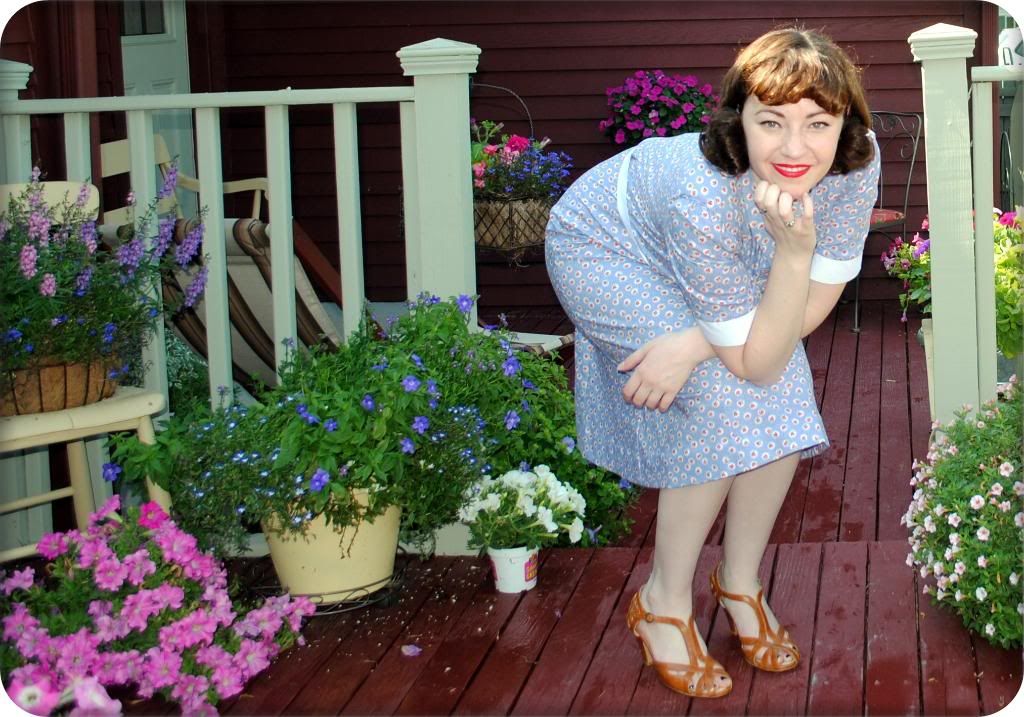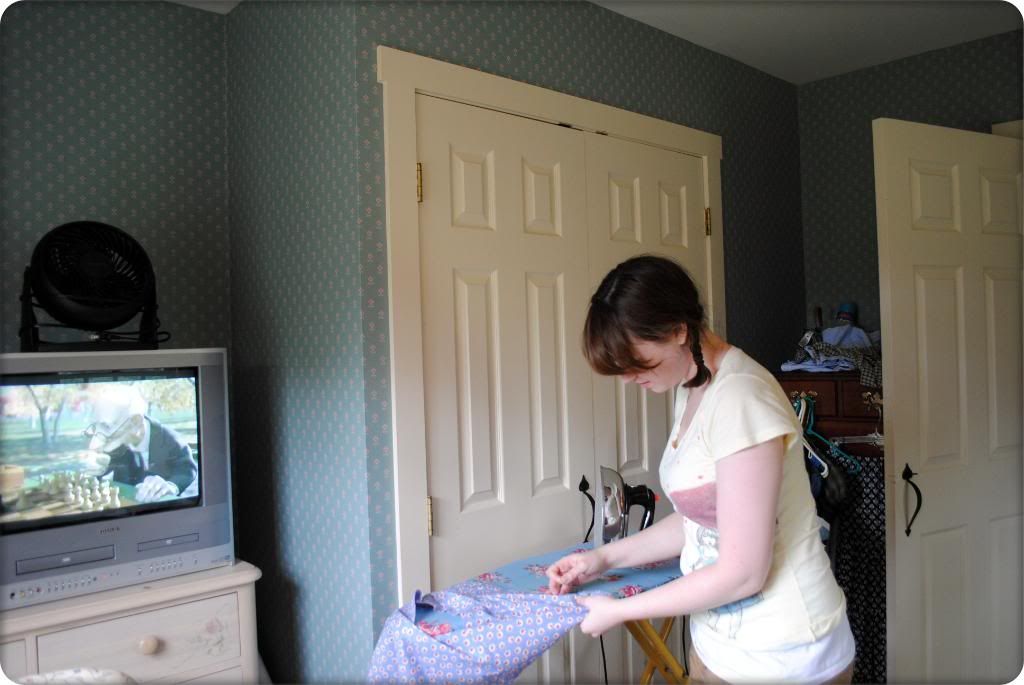 Wow. Nothing like taking 2 weeks off to do absolutely nothing. I think I had sewing sickness or something after scurrying to make all those clothes for Michigan at the beginning of the month. But now, I am back into the swing of things and made a new dress this week. I think it might be my favorite dress so far....hmm. I do tend to say that about each new thing that I make. I felt like the fabric had a 30's/shabby chic feel, I hope. I used this pattern: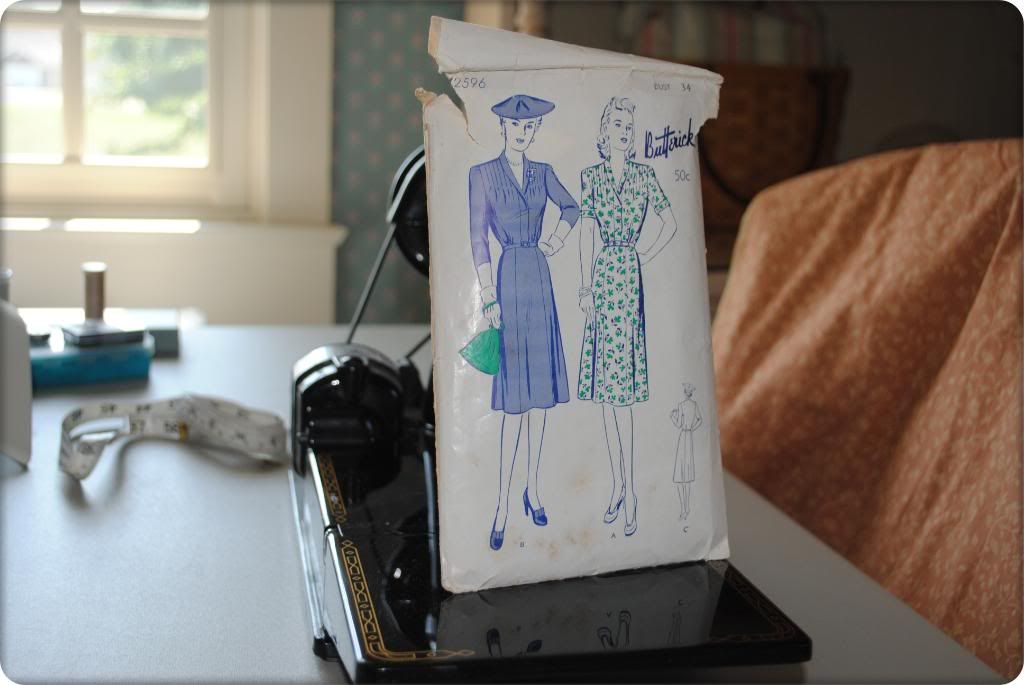 And, for once in my life, I did not have one problem with it at all. No whining to mother that I can't figure out how some random pieces are supposed to magically fit together. So this pattern gets an A+ in my book. I was sad I didn't really have a proper hat to wear to church today, especially since my hair was doing something truly funky. Oh well. The little kiddos didn't really mind.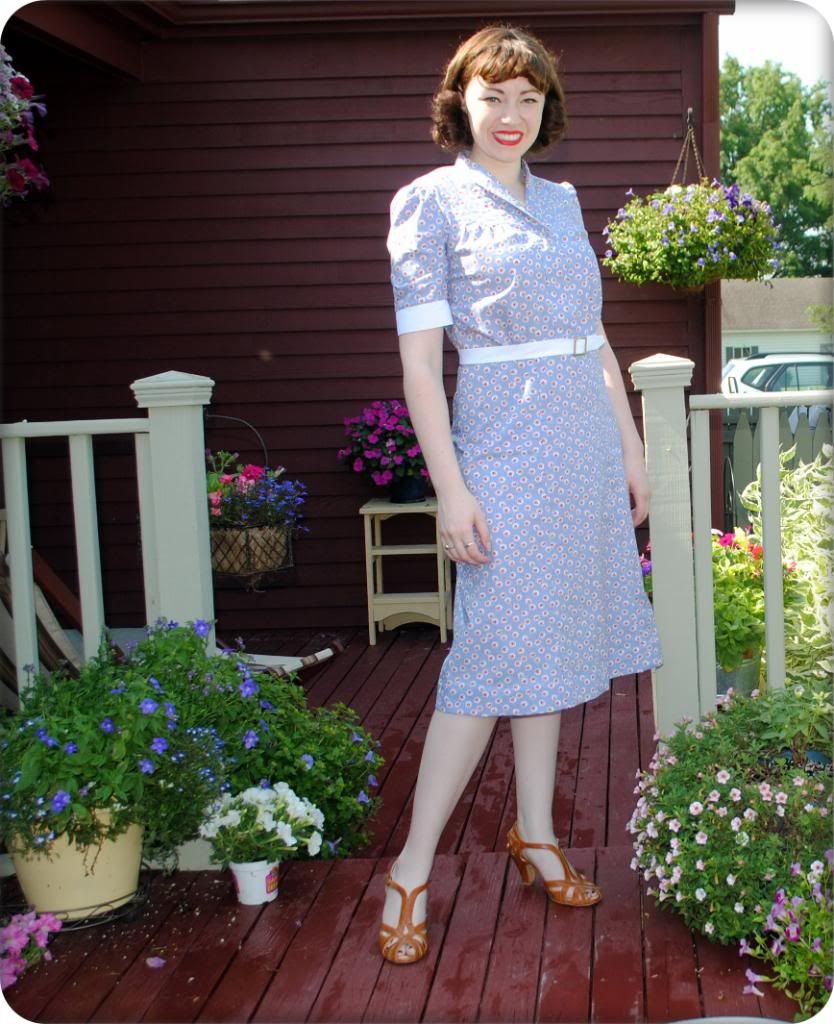 The pleats are there, I swear. You just can't see them. Stupid sun.
Also, while I was at Godspell rehearsal, my parents went garage saleing without me. How dare they? Well, I forgive them because they got me awesome things:
3 things of vintage netting for hats, I believe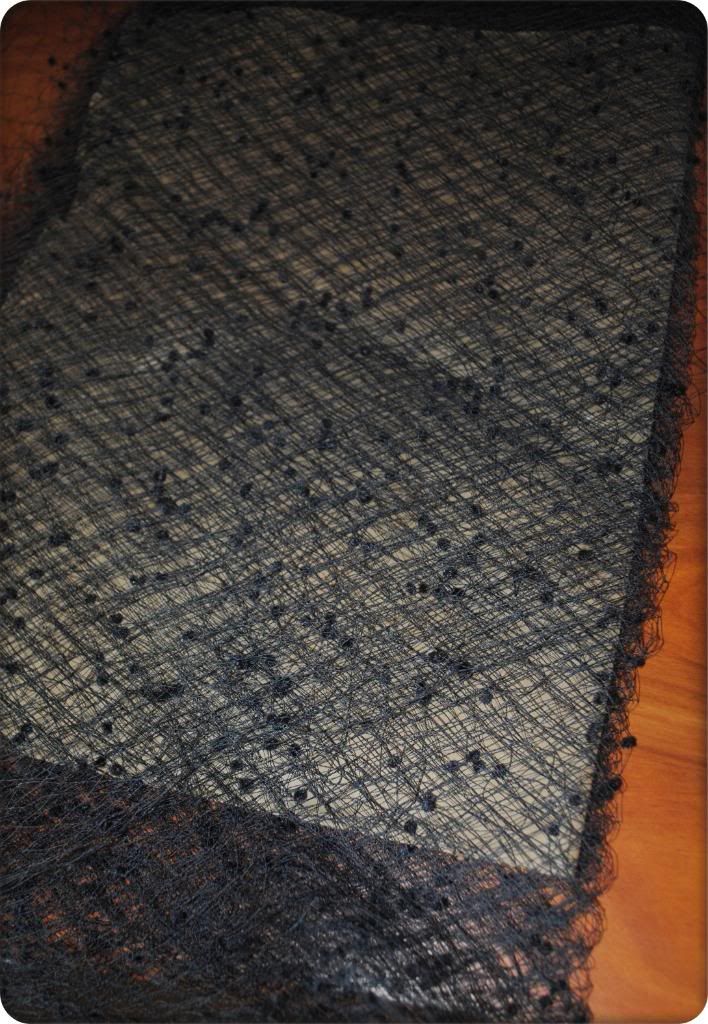 Two needlecraft publications from the 30's with this awesome pictures: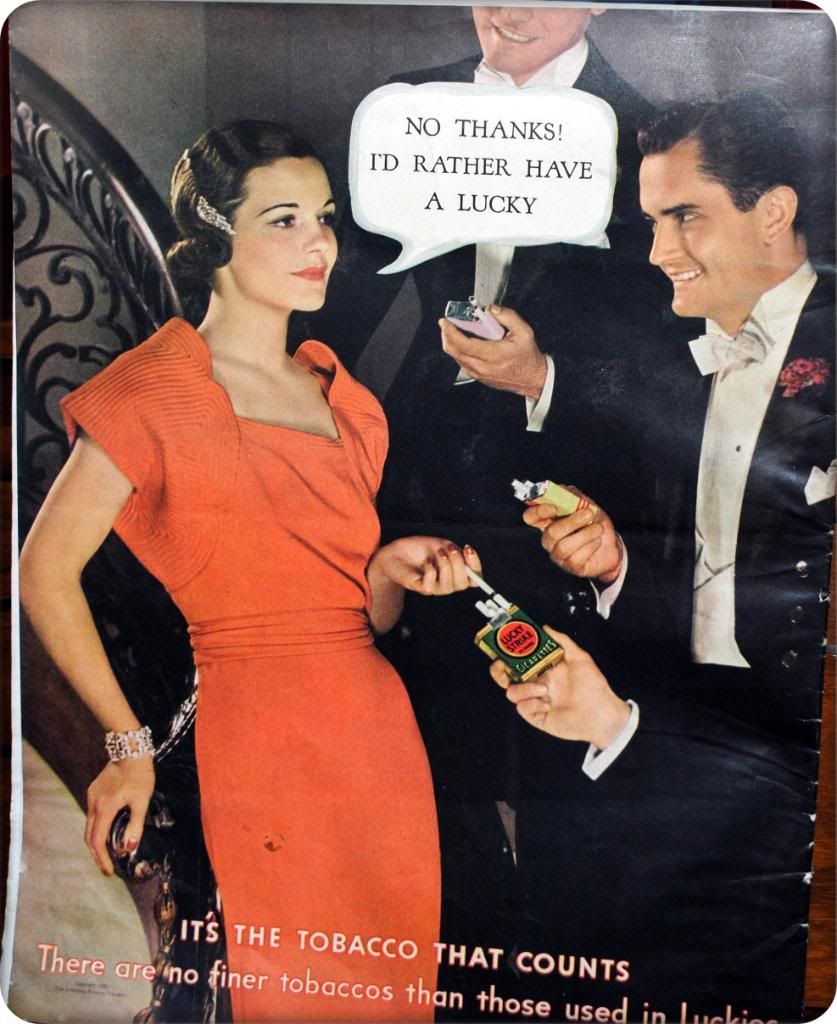 Wouldn't you just die for that dress....I would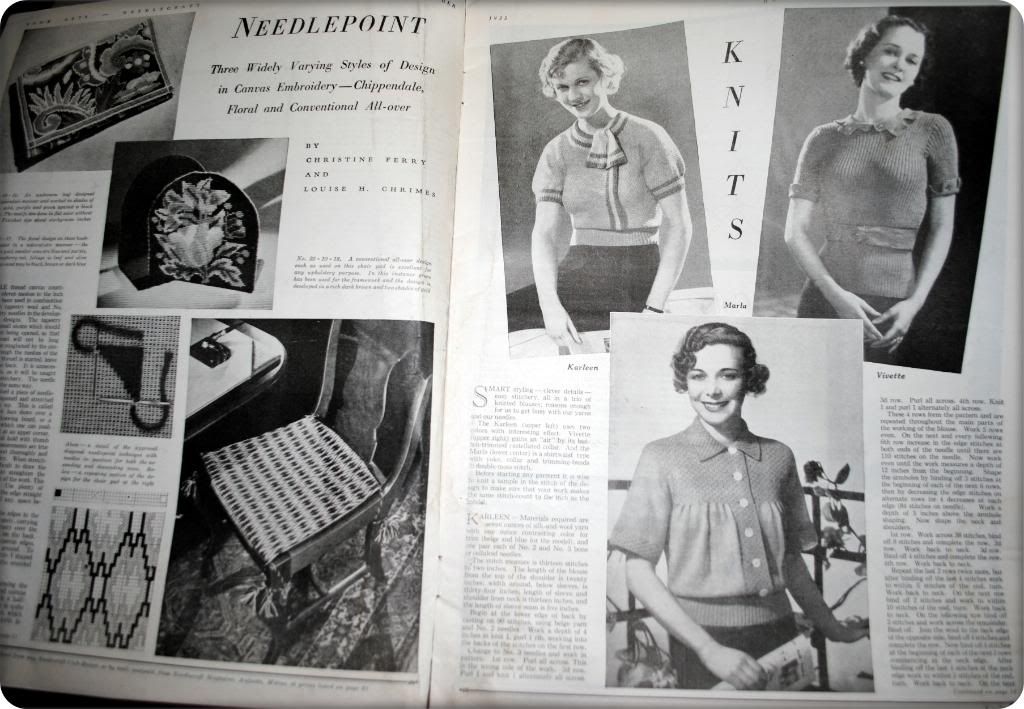 Knitting instructions for those three sweaters....now if I only knew how to knit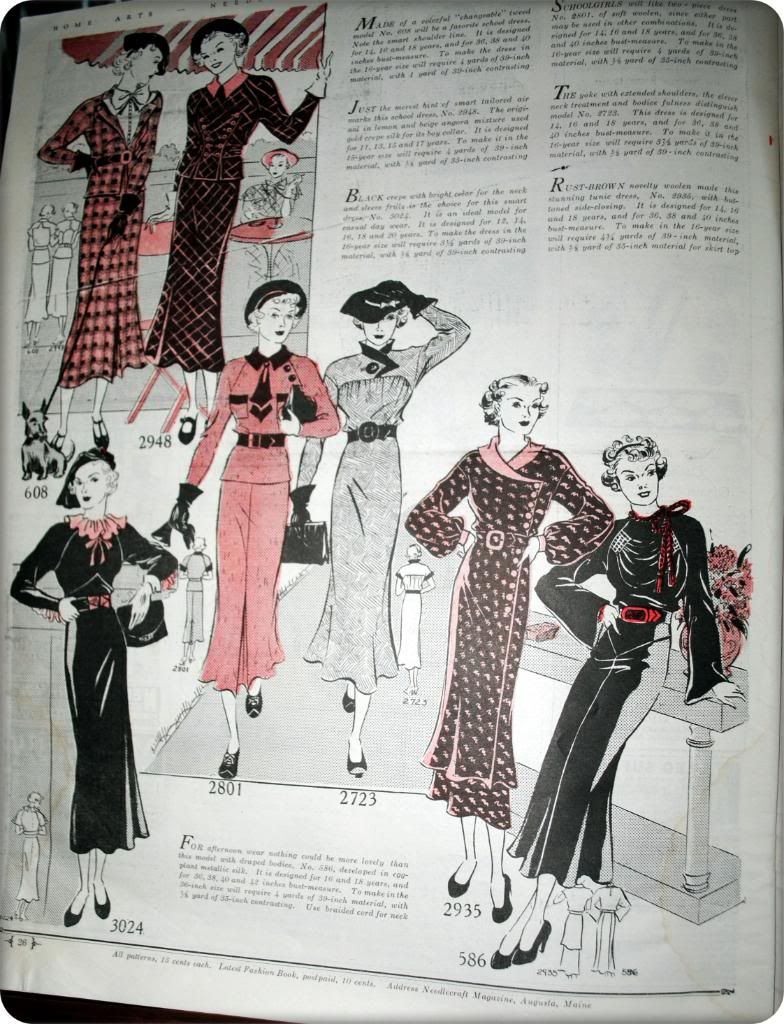 Inspiration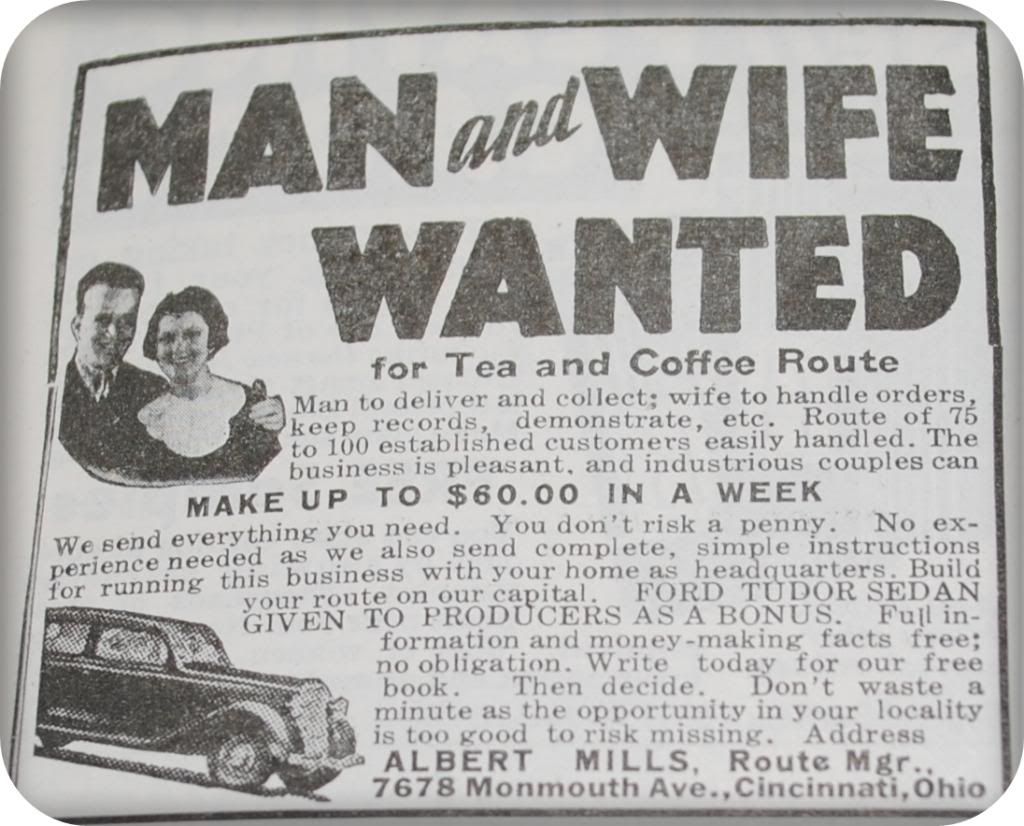 This ad just made me smile:D
Also, a few days ago my mother surprised me with this 1940's hat she found on ebay. Yay mother!