I feel like I haven't written in forever, but to be honest I have barely been doing anything. The past few days I have just felt really low on energy and not really motivated, so I have been just watching a bunch of TV lately. I did get a few things cut out and started sewing a 1940's playsuit. I will write about that later. Today, I didn't even get to wear that cute of an outfit because the orchestra was playing for two services and we had to wear boring old black. Well, not this vintage doll. This vintage doll wore black, but it also had white polk-a-dots, red flowers, yellow flowers, and green swirlies. Yep. Much cuter than the white top, black skirt staple. However, the lovely church ladies who always appreciate my vintage outfits, still commented on my dress. Yep, they always make my day. And I just noticed I wrote yep almost two times in a row, wow, I have a big vocabulary. And onto my biggest accomplishment of the day: Dinner! Yay. I love food, I love eating food, and love making recipes up with different food. So without further ado, here is the recipe I made up on Friday: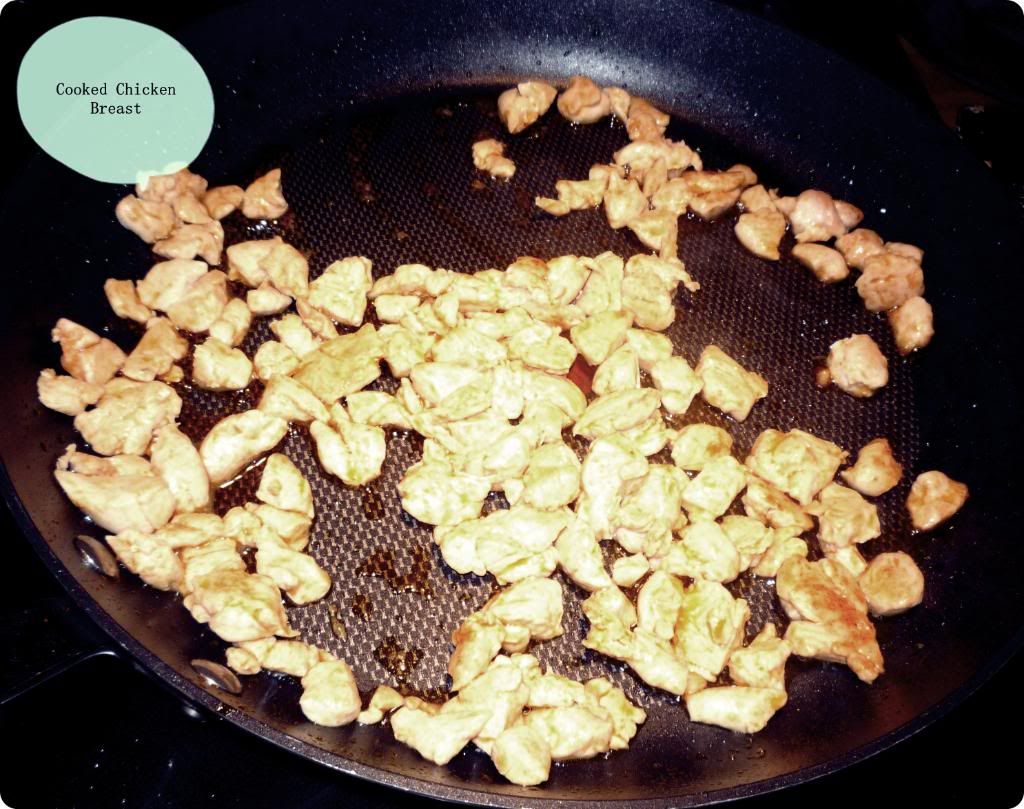 I cooked the chicken in olive oil, onion salt, and smoke paprika
After the chicken is cooked thoroughly,
This is a quite delicious and quite easy meal to make. They were so good, and everyone enjoyed them, even my dad who can be quite persnickety about things loved them. I think I might make these as an appetizer for our Mother's Day lunch/dinner next Sunday.
I also made homemade whole wheat bread from
this
site. It was quite delicious as well, very crusty bread, and very dense and chewy. My dad did not like this bread, but he can be rather boring on breads at time.
This is what it looked like before I put it in the oven:
And, I finally got someone else to take a picture of me. Yay. No more picture on a timer for me, no siree. I couldn't decide which one I like the best, so here are a couple:
The Fall
. Oh my goodness, if you have not seen this movie, go rent it or buy it now. If you have a bluray, this is A MUST on bluray. It has one of the clearest image I have ever seen. This is definitely a movie that can be enjoyed by a wide audience, as long as you do not mind movies that take place during the 1920's. I will write about this more when I write my hot geek crush on Lee Pace, but will write a small synopsis. It is about this little Romanian girl, Alexandria, who breaks her arm and has to stay in the hospital. The little girl who plays Alexandria gives one of the most believable, natural performances by a child I have ever seen. She never borders on too sweet, nor too cheesy like most child actors are (ahem..Dakota Fanning). Also, there were a lot of real life miscommunications between Alexandria and Lee Pace since she learned English
while
filming the movie. These miscommunications were just naturally added into the film that are too adorable for words. She is quite adventurous, and becomes friends with Lee Pace's character, who was a movie stuntman. However, at the very beginning of the film, he has a terrible accident and becomes paralyzed. The little girl becomes very close with him and the two form a very strong father/daughter bond almost. But he is a very depressed man, and everyday tells her a story in order to gain her trust. She visually imagines the stories he tells her everyday. These imagined stories are a visual treat. The costuming in these stories she imagines are very much influenced by the Asian/Indian cultures (probably because the director is Indian). It's rated R, but honestly, the only part that is slightly objectionable is at the very end of the movie where it is a little violent/bloody. And, if you appreciate beautiful movie soundtracks like I do, this one is a lovely feast for your ears. Anyways, I am not going to write anymore, because I will later when I focus in on the delectable Lee Pace. Well, its off to bed soon, and hopefully a lovely full day of sewing tomorrow after work.
Also, our church is putting on Godspell. Try outs are in a couple of weeks and we need to prepare a broadwayish type song. Broadway is something I know...quite a bit about, I guess you could say since that is mainly the type of music I listen to. So if anyone can think of a great female or easily transposed into soprano female range song please list it. I can promise you I will most likely know it. I would like to hear everyone's suggestions.